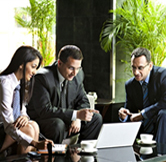 Familiarize
Parvati Pranam Infra Pvt Ltd is a part of Shankar Group. The Group has been operating across multiple businesses for decades now. With business interests spanning within and outside Gujarat, the company has developed a diverse range of portfolio across sectors.
The promoters of PPIPL are second generation entrepreneurs who aim to widen their presence in newer geographies with diversified offerings along with expanding their present business interests. They have launched PPIPL with the objective of developing Infrastructure and Tourism related projects, beginning with Gujarat and subsequently reaching pan India.
Our Vision
"To be the most recognized and respected STZ (Special Tourism Zone) globally"
Our Mission
"Parvati Hills endeavors to provide unique experiences to tourists through state of the art facilities, services and infrastructure"